Can it be?…Season 4 is upon us!
Would you like to be a singer, supporter, or volunteer?
Supporters and volunteers like you are the corner stone of our success!
Email us at boisechoruses@yahoo.com to join our volunteer list. Tell us about you and your talents!  

PLUS Auditions are right around the corner…see our auditions page for details.
Boise Men's Chorus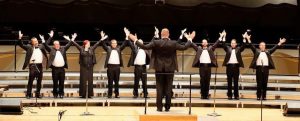 Boise Women's Chorus

Join our email list to get news on our upcoming season of performances and events!