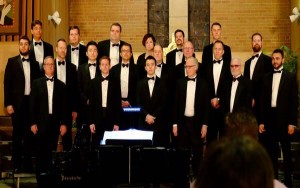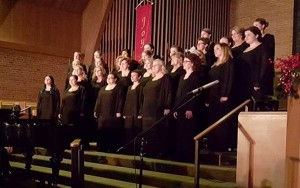 The Boise Men's and Women's Choruses are a community organization, 501c3 entity. We meet weekly to combine our voices in song for the greater understanding and education of diversity and women's issues in Idaho. Help us by signing up for our email distribution list, attending events and performances, or join!  We have both singing and non-singing members.  We are welcoming and affirming of all people!
Mission Statement
Opening Hearts and Minds through creative expression.
Vision
BMC & BWC strive to help create a world in which:
All people are given the chance to develop a greater compassion for each other and where difference is celebrated.

All people, regardless of sexual orientation or gender identity, have equal access to the arts and the freedom to express their diverse cultural identities.

Choral music is appreciated and embraced as being vital to cultural and spiritual health.
To achieve this, BMC & BWC strives to maintain an organization that:
Excels as an artistic organization, renowned for its leadership, high standards and innovation.

Builds bridges with communities to create an increased understanding of and affection for choral music and diverse communities.

Nurtures and affirms diverse cultures and communities, raising awareness and funds for fledgling arts groups and allied causes.

Provides a caring and safe environment for its members, volunteers and staff.

Provides the best possible experience for its audience to enhance their experience.

Is transparent and honorable in all its dealings.

Has administrative integrity and is respected as a model for best practices.
Values
Love – Open Hearts and Open Minds

Integrity – Walk the Talk

Respect – Be Mindful of Our Words and Actions

Ingenuity – Brave Expression

Community – All for All
---
Artistic Staff
   Nick Reyes 
Accompanist
  Ryan Wight
Accompanist
Board of 
Directors
(email the board at www.boisechoruses@gmail.com)
Vivian Otero Epley
Board Member