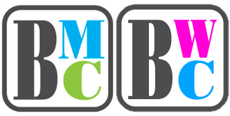 Boise Men's Chorus and Boise Women's Chorus
Job title: Artistic Director
(for one or both choruses)
The Board of Directors of Boise Choruses, Inc. (Boise Men's Chorus and Boise Women's Chorus) is accepting applications for the position(s) of Artistic Director, to begin September 1. 2017. We are looking for an enthusiastic and talented director(s) to lead us in 2017 and beyond.  Applicants may choose to apply to lead one or both choruses. Note: this is a part time contracted position.
Duties and responsibilities include:
Design and Direct Choral programming: Artistic Director(s) prepare the singers and direct concert performances, lead weekly rehearsals, and have the primary responsibility for the musical and artistic development of the choruses. The Artistic Director selects music and prepares concert themes; hires concert instrumentalists and obtains any equipment necessary within the budget set by the Board; researches and recommends performance venues and schedules.
Prepare an annual artistic budget in collaboration with the Board Treasurer, and assist in fundraising efforts for budgeted projects and performances as available.
Provide supervision for music-related staff and chorus volunteers.
Develop the Choruses' outreach projects within the community.
Serve as an Ex Officio member of the Board of Directors.
Promote the Choruses' Focus on its Mission: Network with local arts organizations, music directors, and community groups to increase the visibility of the Choruses and encourage collaboration.
Qualifications: Qualified applicants will have experience successfully directing in a choral setting, an inclusive repertoire, and the ability to inspire musical appreciation and enthusiasm.
Minimum of 5 years as a choral director
A talent for clearly communicating musical concepts
A commitment to the development of musical communities
Broad knowledge of choral music
An ability to interpret a wide range of musical styles soundly
Creativity and taste in the design and execution of concert programs
Ability to teach and create a positive learning experience
Ability to conduct instrumentalists and knowledge of the Boise instrumentalist community
Formal music education
Flexibility and accommodation to working as a collaborative member of a non-profit organization with a volunteer Board of Directors
An accompanist is provided for concerts and some rehearsals.
About the Choruses:
Boise Men's Chorus and Boise Women's Chorus are inclusive performance groups dedicated to music, social justice, and equality.  Our membership consists of dedicated adult singers from all walks of life.
Our Core Values are (1) Compassion, (2) Acceptance (3) Choral Excellence, and (4) Having Fun. The Choruses have performed as separate, individual groups and most recently, as a combined chorus for a specific concert event.  We perform a wide range of music from classical to spirituals to modern anthems and popular music.
Interim Artistic Director position(s) may be available if an insufficient number of responses are received from applicants available to make a year-long commitment.
We offer a fixed fee per season.
Please respond by 8/10/2017. Interviews will be scheduled as responses are received.
Application procedure: To apply, submit letter of introduction, CV, and the contact information for three references by August 10, 2017 via e-mail to boisechoruses@gmail.com  with a copy to oteroviv@gmail.com
Feel free to email any questions or needed clarifications to boisechoruses@gmail.com and we will get back to you as soon as possible.